Digital Marketing Services for Home Services Companies
See how we helped a local home services company dominate their region, ultimately leading them to being acquired by one of the nation's largest home services.
From This
Inconsistent Brand

Different logos, colors, verbiage used across the website and social

Poor Rankings

Poor Search Engine Optimization meant no rankings on Google

High Cost per Conversion

Previous agency wouldn't disclose management fee and PPC costs were soaring
To This
Consistent Branding

New website, images, photo and video across all media.

First Page Rankings

Citations, SEO, & content drove organic traffic way up.

Low Cost per Conversion

Up-front management fee and ROI-driven strategy.
"Hands down the VERY BEST internet marketing service specialists out there! I have worked hand in hand with Lemonade Stand for our organization, RighTime Home Services, for over a year now and let me just say, we have been more than pleased with the level of results they have achieved for us! We have tried other companies but none have compared to the level of service we have received.
Lemonade Stand has increased our traffic multiple times over, moved our SEM & SEO campaigns in top spots, and even produced graphics and videos promoting our services. These guys are so great we don't consider them a vendor anymore but an extension of our company. They treat our business as if it's their very own and because of their high level of urgency and attention to detail we recommend them to everyone! When doing business with Lemonade Stand you cant lose!"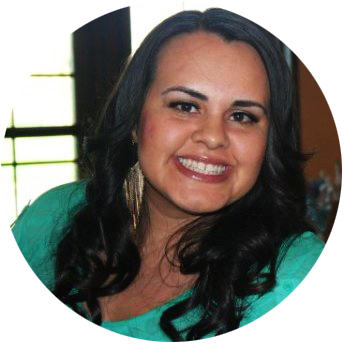 -Melissa Cisneros, RighTime Home Services
What we did
Website Design
Mobile responsive website
Strategically-planned call to actions
Conversion-tested landing pages
Cohesive branding
Integrated with video
Video Production
HD-quality footage
Professional voiceover
Cut into commercial segments for TV ads
When we took over the Paid Search Campaigns…
We gave Rightime Home Services something that they had not been accustomed to with previous vendors. Transparency.
More Traffic, Lower Cost Per Lead
When tasked with taking over the management of RighTime's PPC campaigns, we set out to drive a higher volume of traffic while optimizing cost per lead. We did this while being fully transparent on what was being spent, how it was being spent, and why it was being spent. RighTime's previous PPC Management hid their fee & ad spend within a nebulous "budget" & complicated jargon.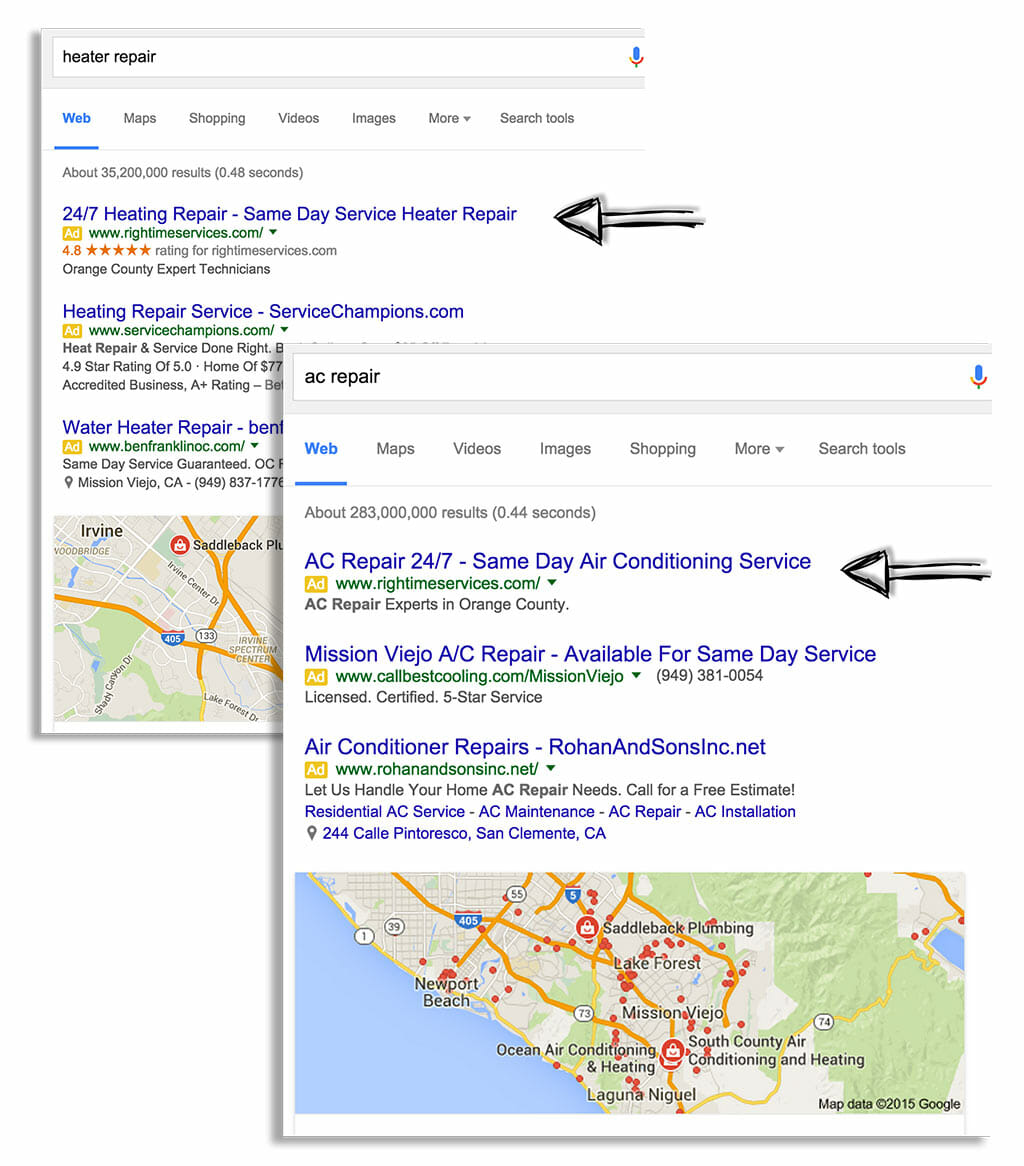 The Strategy
We quickly made the decision to create consistency within the brand's digital presence. We immediately recognized the opportunity to consolidate the brand's multiple websites into one domain which would immediately create a cohesive online brand, boost the company's search engine optimization, and drive the domain up on SERP's. It also gave us the opportunity to re-design the website and upgrade the UXI to allow customers to easily find which RighTime location serviced their residence.
Optimized Online Presence
In the next step, we worked to begin building the company's online & search presence. In addition to launching a new, responsive website design, we consolidated, optimized, and branded all social media profiles for the company to immediately engage current customers and instill confidence to future customers.
The Payoff
The re-designed and newly responsive website increased user satisfaction significantly, evident by the 5% drop in bounce rate and an increase of 49 seconds in average time spent on the site.
The main landing page for the company saw a 1,707% increase in website traffic from May 2014 to June 2014.
One of the image films was edited & formatted for television use and broadcasted in 15 & 30 second commercial spots.
Average monthly online-generated call volume increased 1,489%.
PPC cost per lead reduced by 70%!
Digital Marketing for Home Services
Unparalleled transparency & digital marketing support to one of the nation's largest home services companies.