GXA Networks
+
Lemonade Stand

A Thriving IT Company in Dallas, Texas
Overview
GXA Networks is a trusted managed service provider and IT support company in Dallas, Texas. Before working with Lemonade Stand, GXA had generated all of their leads through word of mouth and local networking events. While this helped get them through the start up days, it wasn't enough for the now established group of talented IT professionals, thirsty for growth in the thriving Information Technology sector. They had a website, but it was a little outdated, and it certainly didn't convert well. So we rebuilt their website from the ground up, on a design optimized for conversions, and began to implement our proven internet marketing strategy for MSPs, VARs, and IT Consultants. The services we provide for GXA included:
Research and Branding
Web Development and Strategy
Landing Page Development
PPC Adwords Campaigns
Search Engine Optimization
Social Media Marketing
Reputation Management
Content Writing and Blog Creation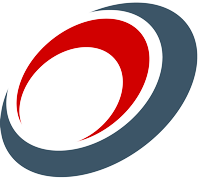 We Needed A Site That Converts
GXA's website wasn't that old, but it still looked outdated. More importantly it just wasn't converting traffic into leads. We ran PPC campaigns and determined that the site needed to be rebuilt so that they would not lose precious advertising dollars on a low converting site.
Truth be told… the first month of having the new conversion-ready site published, GXA closed a cold internet lead generated from our SEO efforts on Bing for over $84,000 in Annual Recurring Revenue (ARR). GXA's CEO, George Makaye, said the client chose GXA because of the "GXA Cares" page on their site, a page we built to showcase GXA's commitment in serving the community and giving back.
It clearly displays the power of building a website that drives traffic from organic search and converts that traffic into leads by selling prospective clients on the competitive advantages of the company. Selling prospective clients on competitive advantages is just one of many important aspects of a conversion-ready website.
Much Less Money Than an Outbound Sales Team or CMO
MSPs understand and sell the value of outsourcing… so they get it. We can provide what a CMO or an outbound sales team can at 20-30% of the cost of hiring those individuals in-house and on a full time basis. Why pay one marketing generalist six figures to give you some "strategy" when you can pay less than half of that for a team of specialists. We were able to deliver a steady flow of hot qualified inbound leads for GXA with our team of inbound marketing specialists.
Rising To The Top
Why pay for advertising when you can rank organically on search engines and be visible when a potential client is in need of your services? While those leads aren't necessarily free (because we're doing a lot of work to get top ranks on the search engines), they provide long term cost savings as more leads will come in through organic vs. paid search over time.
For GXA, we've been able to rank #1 locally for the highly competitive, most relevant keyword of "IT support", and #3 for "IT company". Furthermore, in the extremely competitive market of Dallas, we've been able to reach #5 for "IT support", placing them among the heavyweights in their competitive market.



A Three Pronged Approach To Increasing Web Traffic
A content marketing strategy carried out and executed consistently is the key to long term online growth and the increase of passive qualified leads. This strategy is what leads to a decrease in Cost Per Lead in the long term.
We do this by focusing on the creation of three different types of content creation.
Evergreen content
We create Evergreen Content specifically for the search engines. By writing blogs and creating content around what is called a "Long Tail Keyword," we're able to increase website traffic by focusing on down the funnel Long tail keywords make up about 70% of the search queries online.
Link Earning Content
We create Link-Earning Content in order to increase the amount of backlinks to that are coming into a website. The more backlinks, the higher the website will rank for their desired search terms. Examples might include infographics, original research, or guides that are valuable for others in the future.
Social/Viral Content
Creating viral content is what drives traffic and brand exposure. This content helps a company get more followers on social channels and assists in creating big spikes of traffic wherein people become subscribers and followers of that company's content.
Improving A Reputation In Their Area
One of the first things we did for GXA was to drive up the online reputation of the company. This boost in online reputation helps close deals for clients that may be doing their due diligence on GXA. It also helps them recruit top talent in the area as they hire new employees.
Our review funnel process streamlines and automates what is generally a tedious process of asking for reviews and following up.
Providing More Value For Content Marketing
Before Lemonade Stand, GXA paid for a service that offered syndicated blog content across many different industry websites. The problem with syndicated content is that it's duplicate content, providing less value in the eyes of search engines and little customization to perfectly align with GXA offerings, culture, and goals.
Lemonade Stand's content development team creates original content for GXA, focusing on content that truly reflects the IT company's services, culture, and more. No more generic, industry-wide, syndicated blogs that everyone publishes as there own.
Bottom Line
Lemonade Stand has become a trusted partner to GXA for two reasons:
1. We drove over $80,000 of ARR in cold lead revenue from online sources in less than 6 months.
2. We provide an insanely fast response and customer service as if we were an extension of their team.