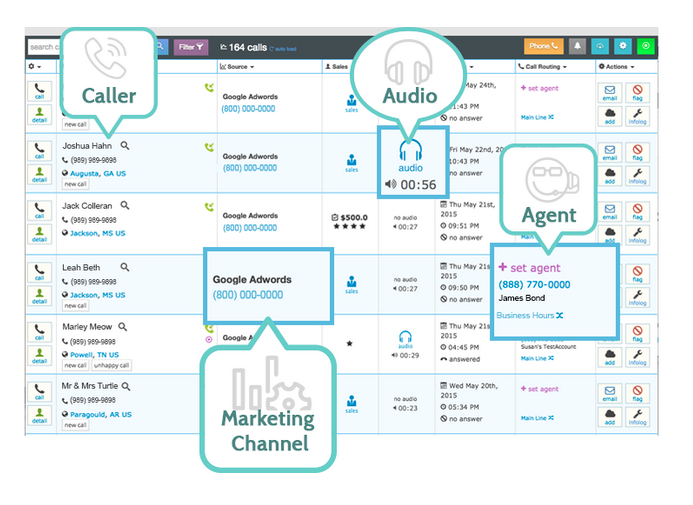 You deserve to know exactly how your marketing agency helps you grow. That's why Lemonade Stand's call tracking software is so important. We measure everything. You'll know exactly how many leads you're pulling in from paid advertisements, regular search results, social media and the other online sources we use to increase your online presence.
That data helps us find the strongest lead generation funnel for your organization. By using our call tracking service, you'll always know what we're doing for your business. We can spend time and money in productive areas and move away from the unproductive ones.
This system fits perfectly with our "no contracts" mantra. Lemonade Stand fights for your business every month – so of course we want to track precisely how many new leads we're bringing in! Our customers love call tracking because it's so much more transparent than other marketing agencies. If something isn't working, you'll know – and we're not afraid to drop it. Maximizing your investment in Lemonade Stand is our top priority.
But it's about more than validating our work. Our call tracking service has become a major part of many clients' businesses. They use it for everything from customer service auditing to sales force training. When you track and record every call, you can gain valuable insight into how your customer service reps and sales people communicate with potential and existing customers. You can use that data to promote your best workers and find areas of improvement.
We built Lemonade Stand on the Golden Rule. Clients are our partners, and we communicate with them often – because that's what we would want in a marketing agency. We offer all kinds of services, from video production to social media marketing to web design. Contact us today and we'll grow together.