As outdated as it may sound, email subscribers have become a gold mine for companies big and small. We help you accumulate subscribers so you can keep your brand in front of them with the press of a button. We craft calculated campaigns geared toward driving traffic back to your website and on to a conversion.
Good email marketing takes time, but when done well it can be a major asset to your business. Lemonade Stand builds your brand the right way, through hard work – not cheap tricks that hurt you in the long run.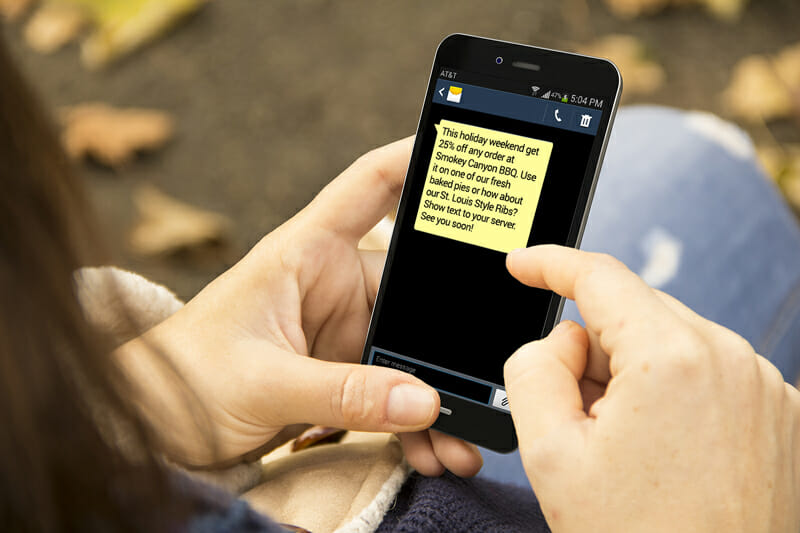 For certain businesses, it also becomes very valuable to start accumulating your customers' phone numbers. Marketing via text message can be extremely powerful.
Take a restaurant, for example. Every single person in the workforce is starting to get hungry for lunch around 11 a.m. Everyone goes through the same dilemma at lunch time. No one can figure out what they want to eat, and with so much competition, your restaurant might just be forgotten. But then we blast a text out for you that reminds 2,000 existing customers about that juicy burger and your "bring a friend for free" day. It's 11:30 a.m. and now a good majority of those people are lining up out the doors.
All from a timely text message.
We help you accumulate and capitalize on these valuable email and text message lists. We also handle the design and execution of those campaigns so you can just focus on what you do best: making people smile.
Lemonade Stand is built around partnering with clients. Nobody knows your business or your customers better than you do. Bringing us on board gives you access to our seasoned team. We use email marketing – and text messages – to bring new leads your way. So give us a call today, and let's grow together.