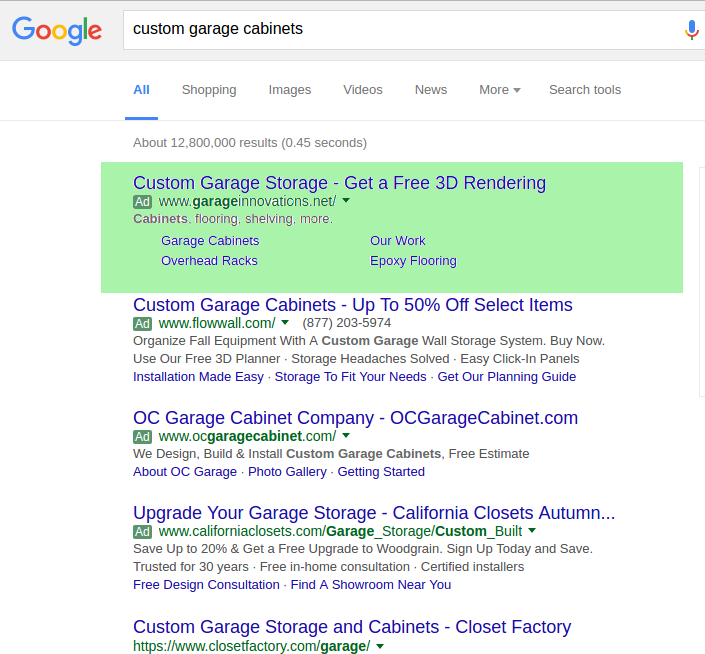 Lemonade Stand's PPC Management (Paid Search Marketing) is focused on one thing: driving down your cost of business. We build your account from the ground up, creating a firm foundation of successful conversion rates and then scaling up your campaigns to drive as much new business as you can handle!
Lemonade Stand is a Google Partner with access to Google reps & strategists who can help give important insight into your campaigns. In addition, everyone who works on your PPC Campaigns will be Google AdWords Certified and a Bing Accredited Professional.
Transparency
We provide full transparency and access to your accounts, data, spend, and fees. There are no hidden fees and we don't combine your budget with our management cost. We also don't hide behind "proprietary PPC algorithms" like many other PPC agencies do in order to charge you more without fully disclosing a management fee. Your ad budget is your budget and we never take money out of it!
Transparency is built into our core values and you'll never worry again what you're getting out of your PPC agency.
Drive Leads – Decrease Cost
Achieving a successful internet presence can be a long-term project that requires lots of time and resources. But for most companies, waiting for a strong organic presence isn't a viable solution to growing the business. Paid Search Marketing can give businesses immediate online exposure to people searching for the exact services and products you sell.
You allocate a budget to use and we can start driving high-quality leads to your business immediately. We set up all of our clients' campaigns to reduce low-quality clicks and increase conversion rates. These campaigns can consist of pay-per-click ads, display ads, retargeting ads, social media ads, Product Listing Ads and much more depending on the requirements of your business.
Once we've created the campaigns, we continue to work to drive down your cost per sale and increase your ROI. We constantly run in-depth analyses on your campaign's performance as well as provide weekly, monthly, and/or on-demand reports to you. Our motto is "what you can measure, you can manage" so there isn't anything that we do for you that you won't be able to track.
No Contracts. No Setup Fees.
Here's the best part about working with us. We aren't going to put you into a contract like everyone else does. They spend all kinds of energy and negotiating time trying to get you into a contract. We say, "Forget the contract!" We would much rather focus on earning your business every month instead of trying to "cover our bases" with you.
Our paid search marketing team knows how to maximize your conversion rate and increase your footprint online. But we also offer all kinds of other services like web design and video production, too. Contact us today and we'll grow together.