You only have one opportunity to make a first impression. It's likely your website design will be the first thing your client sees when they interact with you or your company – so it has to be a great one.
We can build simple websites optimized to convert traffic into leads and we can handle complex, database-driven web applications that handle millions of transactions. Regardless of the complexity of the website, we'll never compromise quality when we work with you.
Your website design will enhance the user's experience with a clean, streamlined look and easy-to-use functionality while also driving your users to convert at the highest possible rate.
Working with Lemonade Stand gets you a design team comfortable with all modern design tools. Of course, they're also friendly and hungry for your input – it's your website, after all! We ask for your ideas and feedback throughout the website design process so we can build something that perfectly fits your needs.
Some of Our Website Design Work
RighTime Home Services
This major home services company was already a big player in Southern California, with nearly $40 million in revenue and millions of homes serviced. We unified their marketing efforts under one brand, driving up their presence on major search engines.
We also shot, edited and produced promotional films for RighTime to grow their reputation and customer loyalty. They liked the videos so much they adapted them for TV commercials!
With our full suite of services, we helped RighTime reduce its pay-per-click advertising cost per lead by 70%.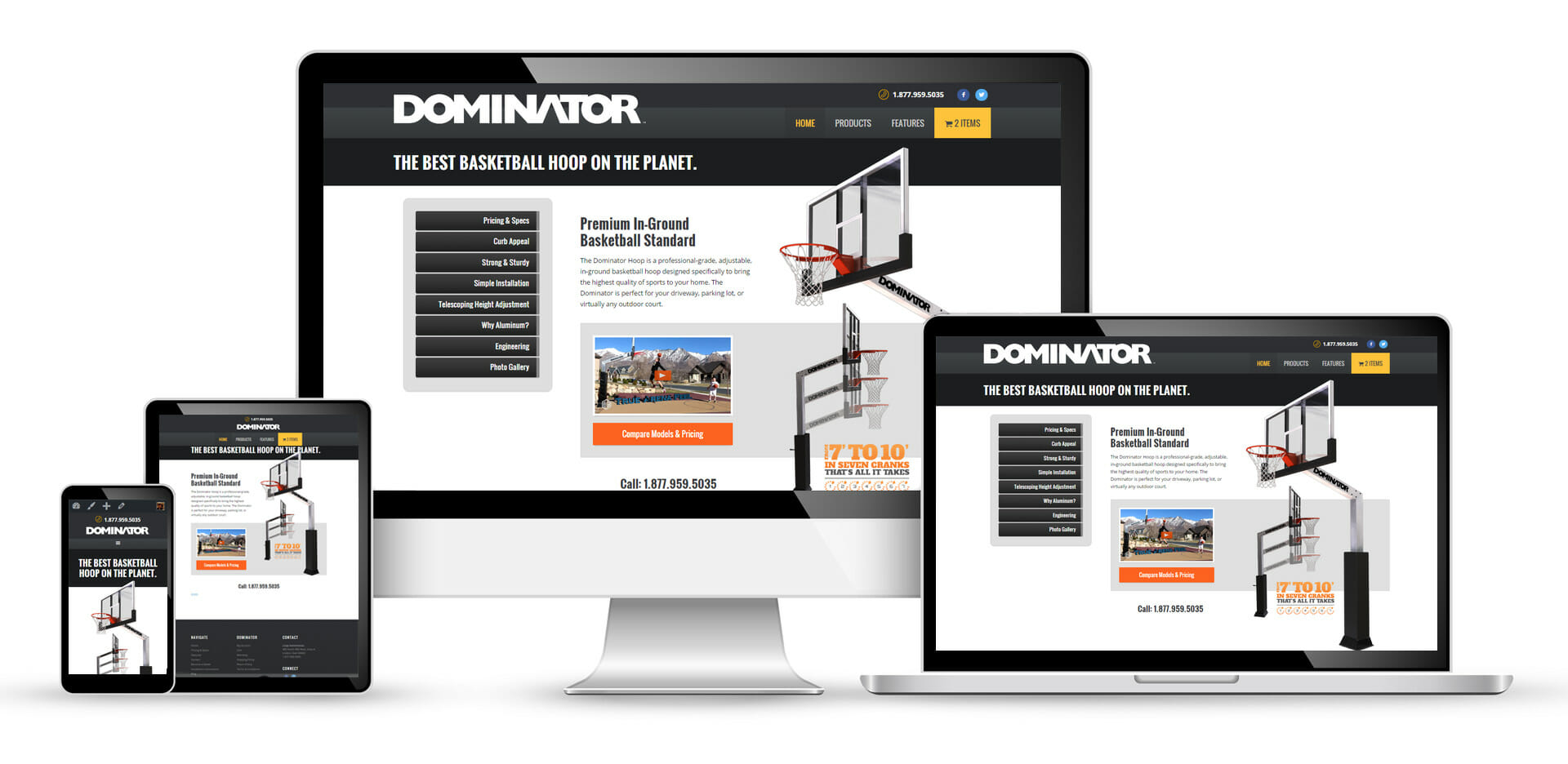 Dominator Hoop
The team that created the Dominator Hoop had some truly spectacular engineering. But they had no way to market their product online. We worked off their existing graphic design to build a site that harmonized with their image.
After we built the site, we tapped the professional and college athletes the founders knew for a fun social media marketing campaign. Combined with our paid search advertising work, this set the Dominator team up for success.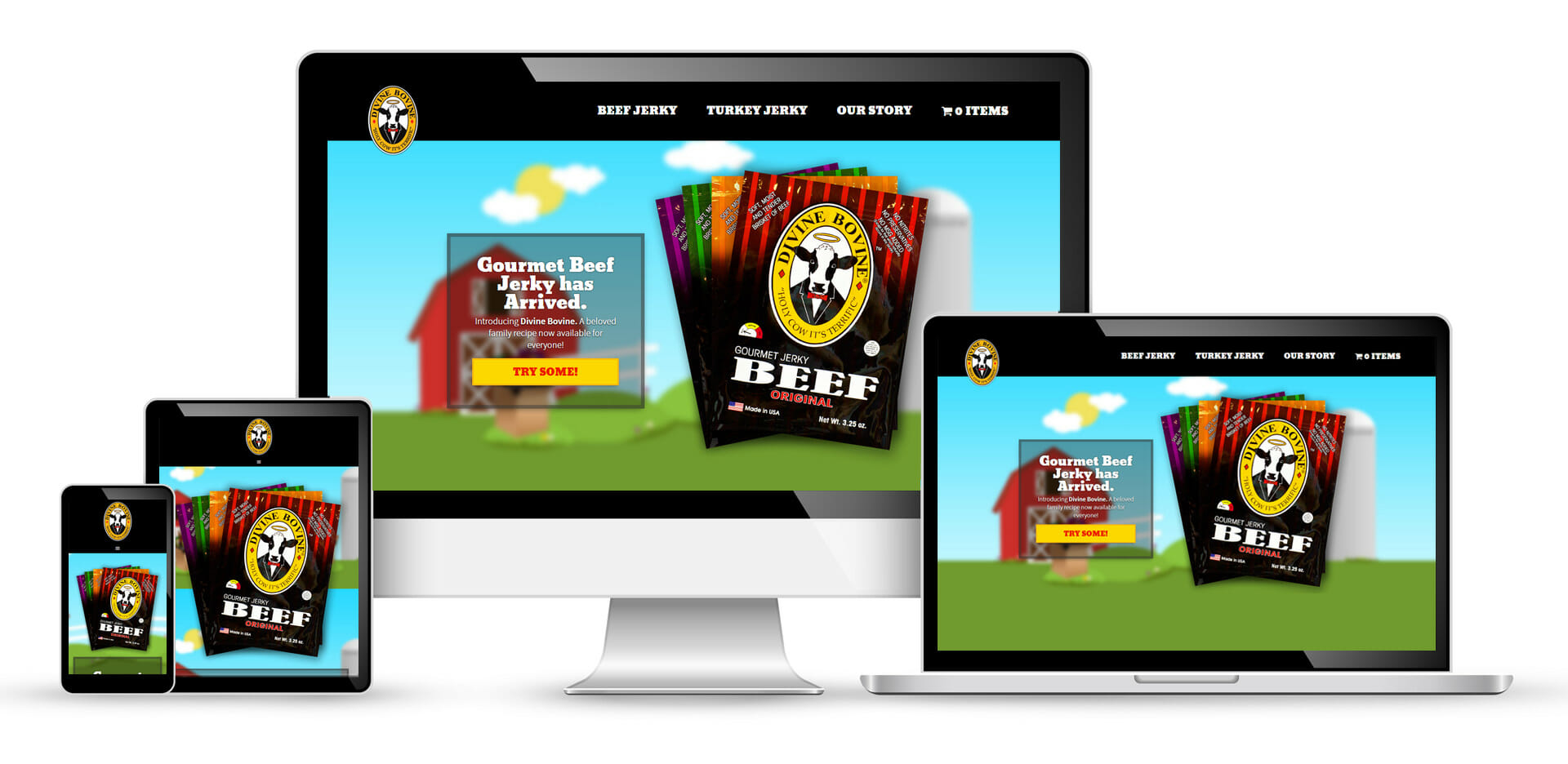 Divine Bovine Jerky
We had a lot of fun working with the Divine Bovine Jerky team. They got a clean, easy-to-use e-commerce website and we got to flex our creative muscles. The website works across phones, tablets and desktop computers, so customers can get their jerky fix no matter how they browse the web.
Lemonade Stand also set Divine Bovine up with search engine optimization services to improve their presence on sites like Google and Bing. Our web design clients often want other services – if a website is your first impression, everything else we do handles the rest!
---
Website design is a crucial aspect of the modern business world. Without a strong first impression, you can't bring in customers to see how amazing you really are.
The Lemonade Stand team works daily with modern web design tools and technologies. But we also know that the technology really is only a tool. A website is a chance to tell your company's story, and that's our top focus.
No matter the size of your company or whether you currently have a website, we can help you take your web presence to a new level. We also offer plenty of other marketing services to boost your business. Let us know what you need and we can start growing together today.