Full-service digital marketing. No contracts. No setup fees.
Trusted Brands Choose Us
RighTime Home Services
Unparalleled transparency and full service digital marketing support to one of the nation's largest home services companies. Discover how we drove marketing costs down by over 70%.
Dominator Hoop
From professional athletes to neighborhood driveways. Take a look at how we marketed the best engineered hoop on the planet.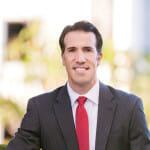 I have worked with the guys at Lemonade Stand for several years. They are awesome… They have been instrumental in creating a website for me and in making my online business presence competitive in a very competitive market. They are always responsive to my requests, and offer great advice when needed. I truly enjoy working with them and have referred their services to others. So glad to have these guys on my side.
– Managing Partner, Law Offices of Brett R. Wishart
Nephrology Associates
Medical Group
Find out how we drove 5X the number of phone calls and web traffic to one of the largest medical groups in California.
Law Offices Of Brett R. Wishart
Learn how we helped a local family law attorney dominate much larger competition online and establish his law firm as a leader in one of the most competitive regions in the country.