Auto Body Shop Marketing With Proven, Reliable, & 100% Transparent Methods
Our team has developed a proven marketing strategy for driving leads to auto body shops throughout the U.S. Learn more about how we do it below.
Get A Quote
Hey… I'm Chris.
I'm a Marketing Specialist here at Lemonade Stand.
Just a couple years ago we had a local chain of auto body shops here in Utah reach out to us in need of growing their business. At the time, we didn't have any experience with marketing for collision repair shops. However, after running successful internet marketing campaigns for all types of businesses throughout the United States over the last 10 years, we were confident in our ability to meet the needs of their business.
So we got to work…
Improving Their Customers' Experience Online
The most important aspect of any marketing campaign is the experience that your customer has when interacting with your shop's website. Our motto here is, "People buy the products and services they understand the fastest." That's why our first order of business was to build a new website that was simple to understand, and one that made it extremely easy for the customer to feel comfortable and get a quick, no-hassle auto body repair quote online.
By making the user experience pleasant for the end-user, our client is able to get more sales opportunities than their competitors.
The Marketing Strategy
Because the client wanted both short term and long term results, we developed a digital marketing strategy that included a combination of Paid Search Marketing for immediate results, as well as SEO, content marketing, and backlink outreach for long term and sustainable gains in organic search results.
The Results
Here are the results we have been able to achieve:
Paid Search Marketing
Average Conversion Rate: 17.5%
Average Cost Per Lead: $31.33
Note: This data only includes tracked online form submissions and calls and does not include walk-in traffic which is difficult for us to measure. Therefore, you can expect the true cost per lead to be much lower. Your results may vary based on local factors.
Search Engine Optimization (SEO)
With our local SEO, content marketing, and backlink generation, we've been able to achieve the following results across 8 auto body shop locations on Google search results:
Keyword Rankings in the Top 3 Spots of Search Results: 50
Increase in All-Time Ranking Positions: +3,150 spots
The graphic below shows the growth in organic search traffic and referring domains since we started this strategy in August 2020.

How we can help…
Give us a call or fill out this form if you'd like to know more about the auto body shop marketing program we've developed specifically for a company like yours.
For less than you'd pay for a yellow pages ad, or directory listing, or a part-time staffer that knows nothing about marketing collision repair, we can begin generating passive leads and improving your online presence for long-term dividends.

FAQ
Auto Body Marketing Case Study
See what we've done for other standout collision repair centers and read our reviews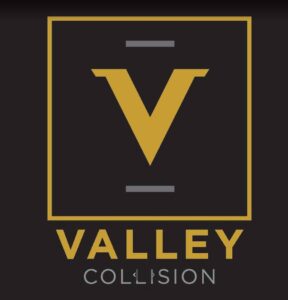 "The busiest we've ever been."
Valley Collision is a leading body shop in Utah with 8 locations throughout Northern Utah. Since July of 2020, we've delivered over 2000 in-bound leads to their business and countless new customer walk-ins to their collision repair shop locations. While the numbers certainly show just how successful our marketing has been, they've told us, "We're the busiest we've ever been!" …And that's even more powerful to us than any data we can collect.
Read Case Study
Want to See Something Cool?
Hit one of the buttons below to discover just how insanely fast our support is.
Get a Quote
(951) 900-4925