HVAC Marketing With Proven Results
We help the best HVAC companies around the nation with transparent online marketing services & real, measurable results. You'll always know what we're doing for you and be able to measure our HVAC marketing effectiveness.
Get A Quote
Read Our Founder's Story
No Contracts.
Transparent services. Measurable results. Insanely fast support.
Every month, your dedicated account manager will let you know exactly what the Lemonade Stand Team is doing to help improve your online presence and drive new customers to your business. We're so confident that you'll love our Full-Service Internet Marketing that we have no contracts — we fight to earn your business every single month.
We Get You
Leads So Your Techs Are Busy
Find out how our CEO was able to succeed at getting leads for HVAC companies.
Find out how our Founder was able to succeed at getting leads for HVAC companies.
We know you don't want your trucks sitting around. So we make sure your trucks are out and your techs are busy.
You want someone who actually understands your business, and we've gone into the trenches to learn everything we could about our HVAC clients. We've been brought behind the scenes of some of the most successful HVAC companies and we know what they do to get where they are today.
We've watched our HVAC clients go from generating very little revenue to massive scale, and all the way to selling their business for deca millions of dollars to National HVAC companies.
We Make The Phone Ring…
Take a look at this Google Trends Chart. The amount of leads that are out there searching for someone near them to come and fix their HVAC is astounding.
We make sure that you're coming up in the search engines when people search for HVAC repair and related terms.
We help you get that web traffic and get those qualified leads before your competitor does.
We Won't Waste Your Money…
We hold every major Google certification and have access to Google reps in order to get detailed information about your geographic landscape.
Most of our competitors want to start you off with a large budget and spend broadly in order to "get data" as they're setting up your campaigns. But we already have the data we need to make your campaign successful.
We can speed up the process because we've learned what works and what doesn't. That means you get more bang for your marketing buck right out of the gate.
We Have A Tried And Tested HVAC Marketing Plan…
We're not winging it and we're not throwing interns on your account or outsourcing to other countries. We have a strategic HVAC marketing plan that we follow in order to boost online leads and reduce your Cost Per Lead.
We have built relevant keyword lists, and negative keyword lists to same both time and money. And we execute soundly on the following marketing services:
HVAC Conversion Ready and Optimized Websites
Local Search Optimization (Both Desktop and Mobile)
HVAC search engine optimization (Organic Search Results)
Producing highly relevant and sharable content
Remarketing and reengaging anyone who has landing on your website for brand awareness and future conversions
Measuring the effectiveness of campaigns and giving you understandable reports to discuss with your executive team.
Graphic design for truck wraps and other related materials.
Competitor Analysis (Ask us for a report and we'll tell you exactly what they're doing.)
Building and maintaining a positive online reputation. (Review Wizard software)
We Have Insanely Fast Customer Support
We pride ourselves at fast friendly customer support. We have clients who need to call us and get an immediate response.
Some of our clients (during the summertime) have needed to call us and ask us to turn off the lead flow because all of their trucks were booked for the next two days.
Our SLG (Service Level Goal) is to answer the phone in one ring or respond to emails within 10 minutes. Because of that response time, we're able to react quickly to the dynamically changing needs of our HVAC Marketing clients.
How We Can Help You…
Give us a call or fill out this form if you'd like to know more about the HVAC marketing program we've developed specifically for a company like yours.
For less than you'd pay for a yellow pages ad, or directory listing, or a part-time staffer that knows nothing about marketing an HVAC company, we can begin generating passive leads and improving your online presence for long-term dividends.

Home Services Marketing Case Study
See what we've done for other standout Home Services Providers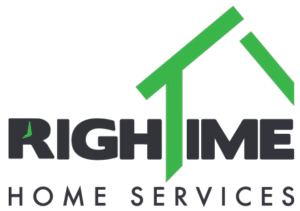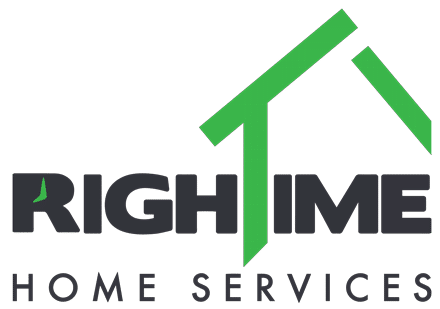 RighTime Home Services
Discover how we delivered unparalleled transparency and full-service digital marketing support to one of the nation's largest home services companies and drove marketing costs down by over 70%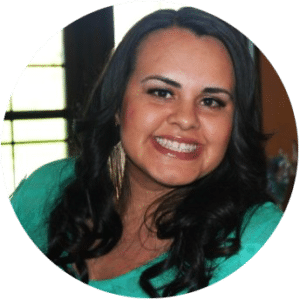 "Hands down the VERY BEST internet marketing service specialists out there! I have worked hand in hand with Lemonade Stand for our organization, RighTime Home Services, for over a year now and let me just say, we have been more than pleased with the level of results they have achieved for us! We have tried other companies but none have compared to the level of service we have received."
– Melissa Cisneros, RighTime Home Services
See More Reviews
Want to See Something Cool?
Hit one of the buttons below to discover just how insanely fast our support is.
Get a Quote
(951) 900-4925