Full-Service Marketing For Law Firms.
No Contracts.
Every month, your dedicated account manager will let you know exactly what the Lemonade Stand Team is doing to help improve your online presence and drive new customers to your business. We're so confident that you'll love our Law Firm Marketing that we have no contracts — we fight to earn your business every single month.
Law Firm Websites

Award-winning, fully custom website design, optimized to drive conversions. We build with purpose.

Learn More

Search Engine Optimization

Get your business ranked and found on all major search engines.

Learn More

Search Engine Marketing

Get leads immediately from Google, YouTube, Bing, & Yahoo by advertising your company on the top of the search engines with PPC, Display, Retargeting, or Video ads.

Learn More

Social Media Marketing

We build your Facebook, Instagram, & Twitter and help engage your followers weekly.

Learn More

Law Firm Content Marketing

Create compelling content, blogs, infographics, and more that is unique and actually valuable to your customers. No more useless, junk posts from outside the country.

Learn More

Email Marketing

Reach out to your customer database to drive repeat traffic & conversions.

Learn More

Online Reviews

Engage loyal customers to leave reviews of your business on Yelp, Google, and more.

Learn More

Lead Tracking

Track and listen to every call and view every online form submission. Always know exactly where your leads are coming from and how well they're converting.

Learn More

We've Helped Law Firms Get More Cases From The East Coast To The West Coast and Everywhere In Between
Below, we'll provide a couple examples and stories of how we've helped law firms across the country grow quickly by engineering their online presence to bring them massive gains.
The first example will be a new law firm out of Orange County, Southern California. And the second example is from one of the largest law firms in the country based out of New York City.
Taking An Orange Country Law Firm From Zero To #1
Brett Wishart was a part of a very established Orange County law firm but decided he wanted to start his own firm right in the heart of Orange County.
It was a bold move because Orange County is one of the most competitive regions in the world when it comes to attorneys growing their law firms and Brett was starting from scratch.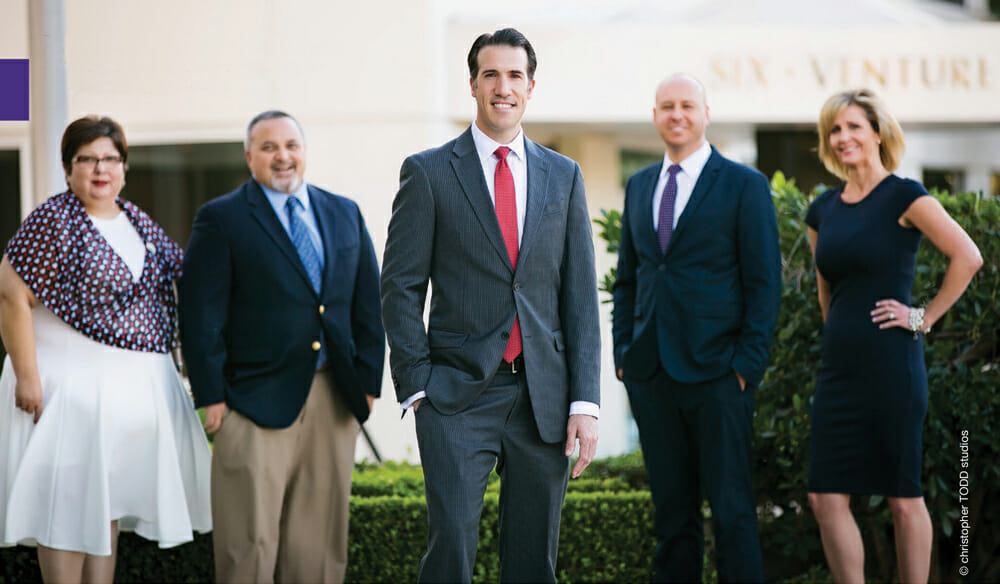 Brett reached out to us and really needed to generate new leads to help pay the expensive cost of doing business in Orange County and to grow his new firm.
We built him a new law firm website and got to work on getting him to the number one spot in Google for the terms that would help him get new leads: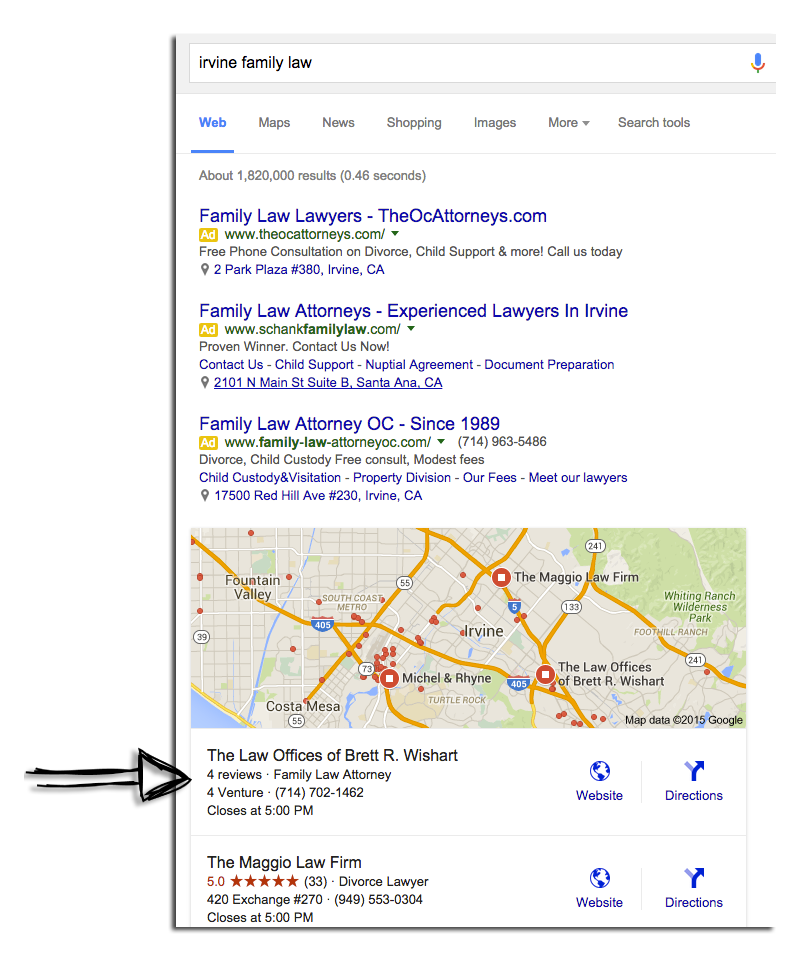 The Law Firm Marketing And Advertising Techniques We Performed For The Law Offices of Brett Wishart
Law firm marketing and advertising required a comprehensive online marketing plan that is carried out by people who truly understand the legal industry.
Our experience with law firms enables us to move faster and execute on the online strategies that will work best for attorneys instead of wasting time and money trying to figure it out.
We know exactly what to do with the following services that we implemented for the Law Offices of Brett Wishart:
Law Firm Conversion Ready Website for Quicker Conversions
Local Search Optimization for Legal Directories (Both Desktop and Mobile)
Law Firm search engine optimization (Organic Search Results)
Legal content to be sent for approval so that an attorney doesn't have to spend a lot of time writing new content.
Re-Engaging people who visit the website using Re-Targeting techniques.
Providing measurable scoreboards and dashboards to ensure that both the law firm and our agency understand what "winning" looks like. We know you don't like nebulous metrics.
Creative design for print materials, video production, etc
Deep Competitor Research and Analysis. (We know exactly what your competitor is doing.)
Building strong reviews by streamlining the review process.
We Made The Leads Begin To Pour In…
In a very competitive market, we were able to get the leads to start coming in within a few months. For that to happen in a place like Orange County is an accomplishment we're proud of.
It's also something that made Brett Wishart and his Law Firm very happy.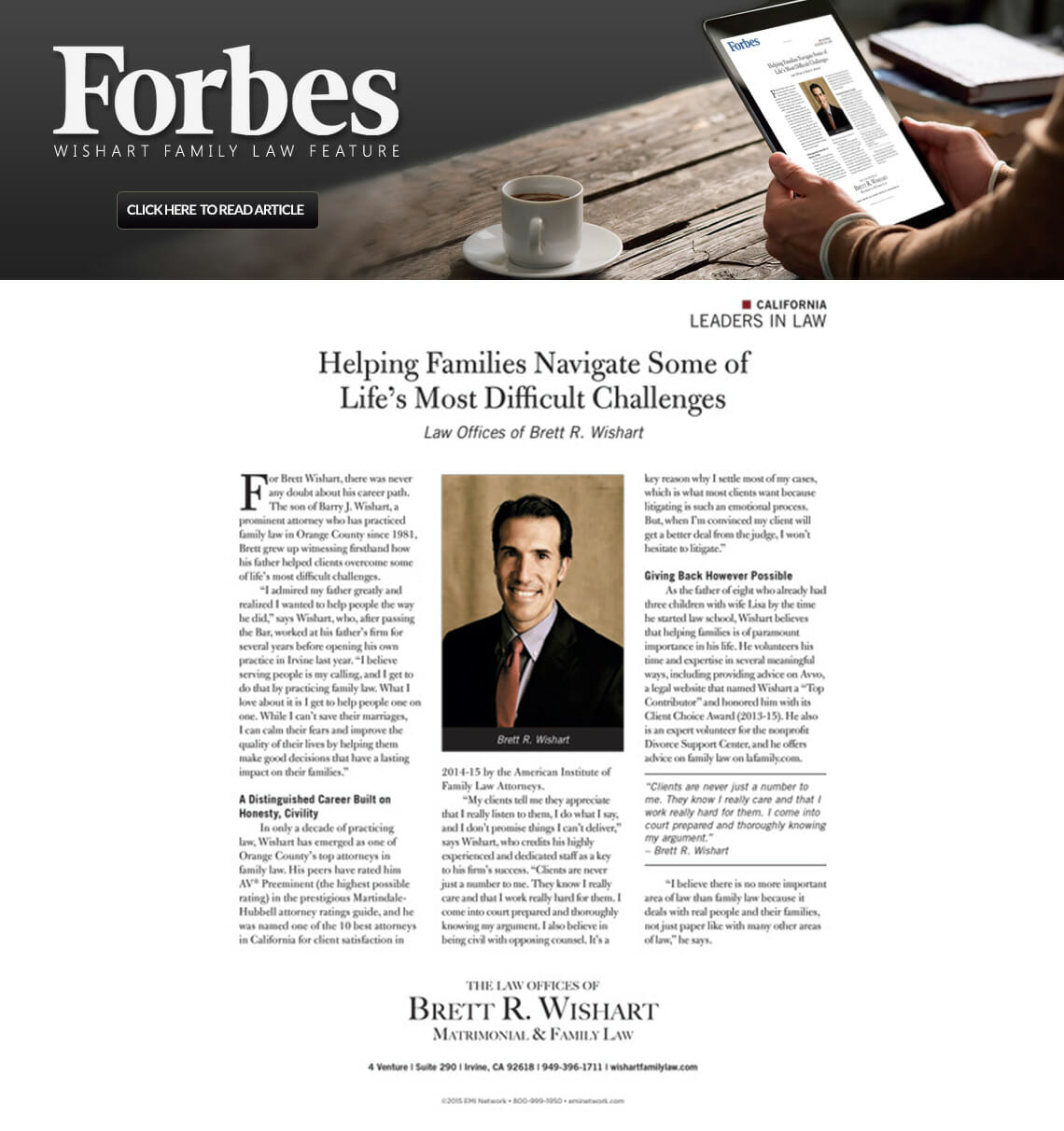 Talking Over The Internet Marketing For A Massive New York City Law Firm
For our second example and story, we shine a light on Napoli Shkolnik PLLC, one of the largest and most successful law firms on the East Coast.
As opposed to smaller law firms, Napoli Shkolnik PLLC had a full time marketing director that was in charge of finding a good partner like us to help them get their online marketing under control.
Our job was to tackle years of PPC advertising and unwind thousands of keywords and campaigns to make the PPC campaigns profitable and worthwhile.
Notice the demand in searches for an "attorney near me." We wanted to make sure that we were capturing all of that traffic and was appearing in searches for the regions they were servicing.
Cleaning Up The Landing Pages and Optimizing For Conversions
One of our specialties is creating multi-variant landing pages in order to test and improve conversion rates.
We build landing pages with varying CTA's or Calls-To-Action in order to see what works and what doesn't. The last thing were ever want to do is waste money.
So we test our form fills, our messaging, and everything else that might increase the possibility of someone who lands on your website becoming a client.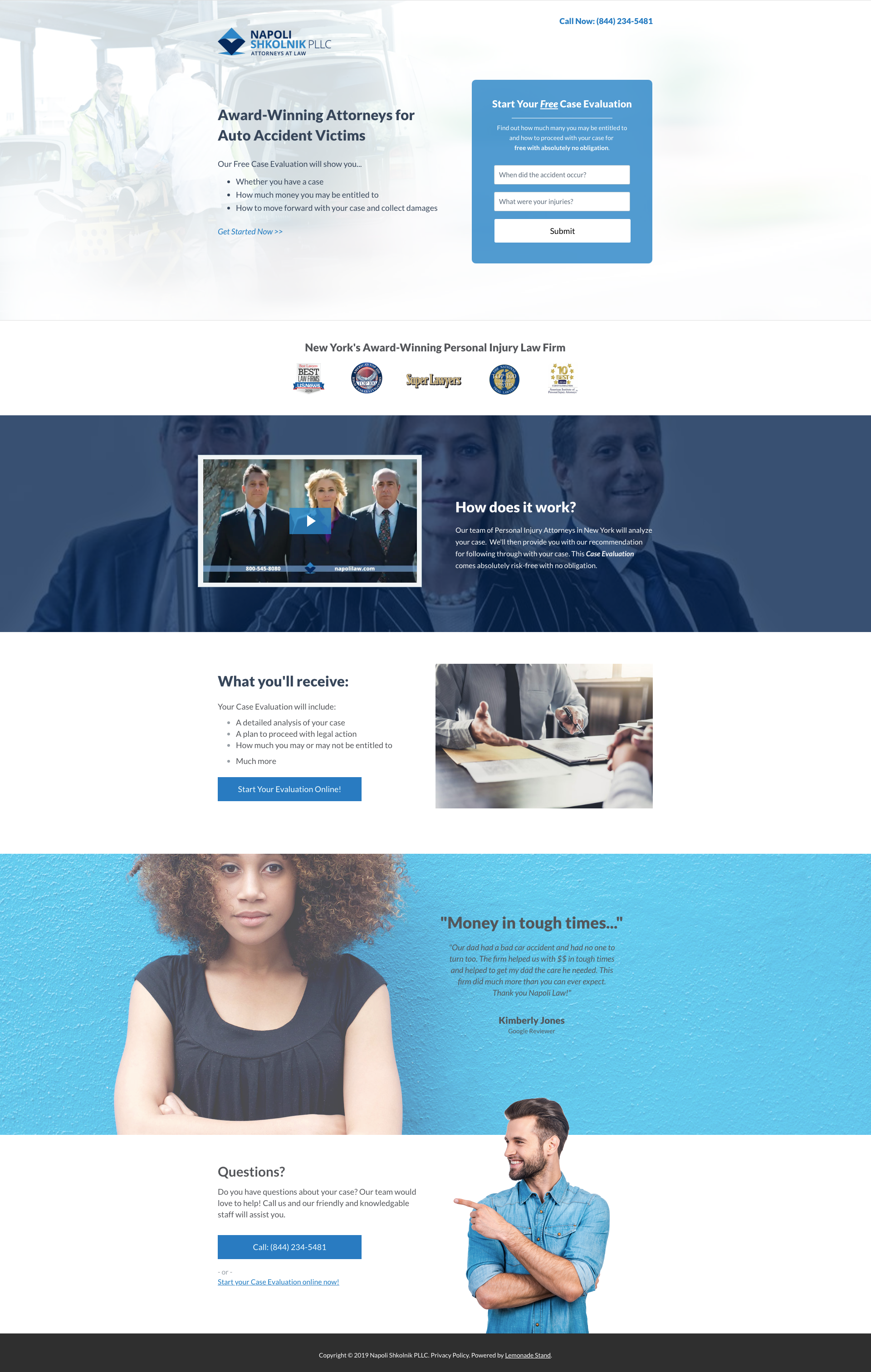 What Makes Us Different and Able To Serve You Better?
A few things. First, we're dedicated to providing the best customer service in our industry. We answer the phone in one ring if you call and we reply to your support request via email in less than ten minutes.
Secondly, we're experts in the vertical of law firm marketing. We know what to do right away instead of wasting time and money needing to learn your vertical.
How We Can Help You…
Give us a call or fill out this form if you'd like to know more about the law firm marketing program we've developed specifically for a company like yours.
For less than you'd pay for a yellow pages ad, or directory listing, or a part-time staffer that knows nothing about law firm marketing, we can begin generating passive leads and improving your online presence for long-term dividends.
– Greg Trimble CEO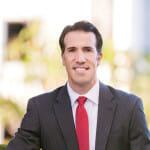 "I have worked with the guys at Lemonade Stand for several years. They are awesome… They have been instrumental in creating a website for me and in making my online business presence competitive in a very competitive market. They are always responsive to my requests, and offer great advice when needed. I truly enjoy working with them and have referred their services to others. So glad to have these guys on my side."
– Managing Partner, Law Offices of Brett R. Wishart
Law Firm Marketing Case Studies
See what we've done for other standout Law Firms from the east to west coast
1. What is Law Firm Marketing?
Law Firm Marketing is a unique and form of marketing that is hyper-focused on targeting leads for law firms who are trying to get more clients.
It is different for every industry and advertising for law firms requires industry experience and technical know-how.
2. Do you write canned content for law firms or do you produce custom content?
Our founder, Greg Trimble writes for Forbes and he addressed this topic in this article. We will never do canned content. We have content writers that approach every piece in a unique way for each and every client. Canned content can really take its toll on your internet presence.
Some marketing companies produce the same piece of content and then sell it over and over again to their clients. If that is the case for you right now, you are literally paying someone to destroy your internet presence.
3. What makes you different from other law firm marketing companies?
We get it. There are lots of marketing companies out there. But here is what makes us different:
We don't do contracts. We earn your business each and every month.
We've been doing law firm marketing for over 10 years now.
We provide full transparency into what you're spending and where you're spending it.
We're affordable and will work with small and large budgets.
We never hold your website or online presence hostage. We make it very easy to leave us if you're not pleased.
Above all that, we know law firms. We'll get leads and we'll provide great customer service.
4. Are you going to put me into a long term contract?
No way. We don't do contracts… unless you ask for one.
5. Got any references of other law firms you've worked with?
Absolutely. We can send you some case studies and you can also check out our reviews
6. What does your law firm marketing pricing look like?
We work with large firms and small firms. We have teams and services that will fit almost any budget. Most of our clients fall within the $1-3k/mo range but we have clients as low as $300/mo and upwards into the many thousands of dollars per month.
We really do have a way to help any law firm under any budget.
7. Can you show me what you'd do for me?
One of the first things we'll do with you is show you all the tools we've created to help measure and manage your campaign. We don't try and hold on to and "secrets." We're totally open with you about our law firm marketing strategy.
8. Are you going to stay in business?
We've been around for over 10 years. Our company is strong. We have no desire to sell. And we've got an amazing team. We're going to be around for the long haul.
9. How's the culture at your company?
We'll provide some resources here for you to check out: