When we perform our search engine optimization process on a website, we focus on answering our client's ultimate question: "Will this positively affect my business and online presence?" Because, at the end of the day, that's all that matters, right?
Many SEO firms try to prove their worth by giving customers a spreadsheet of all the useless keywords they rank for. Others opt for quick results with black-hat techniques that will hurt clients' long-term online presence. Not Lemonade Stand.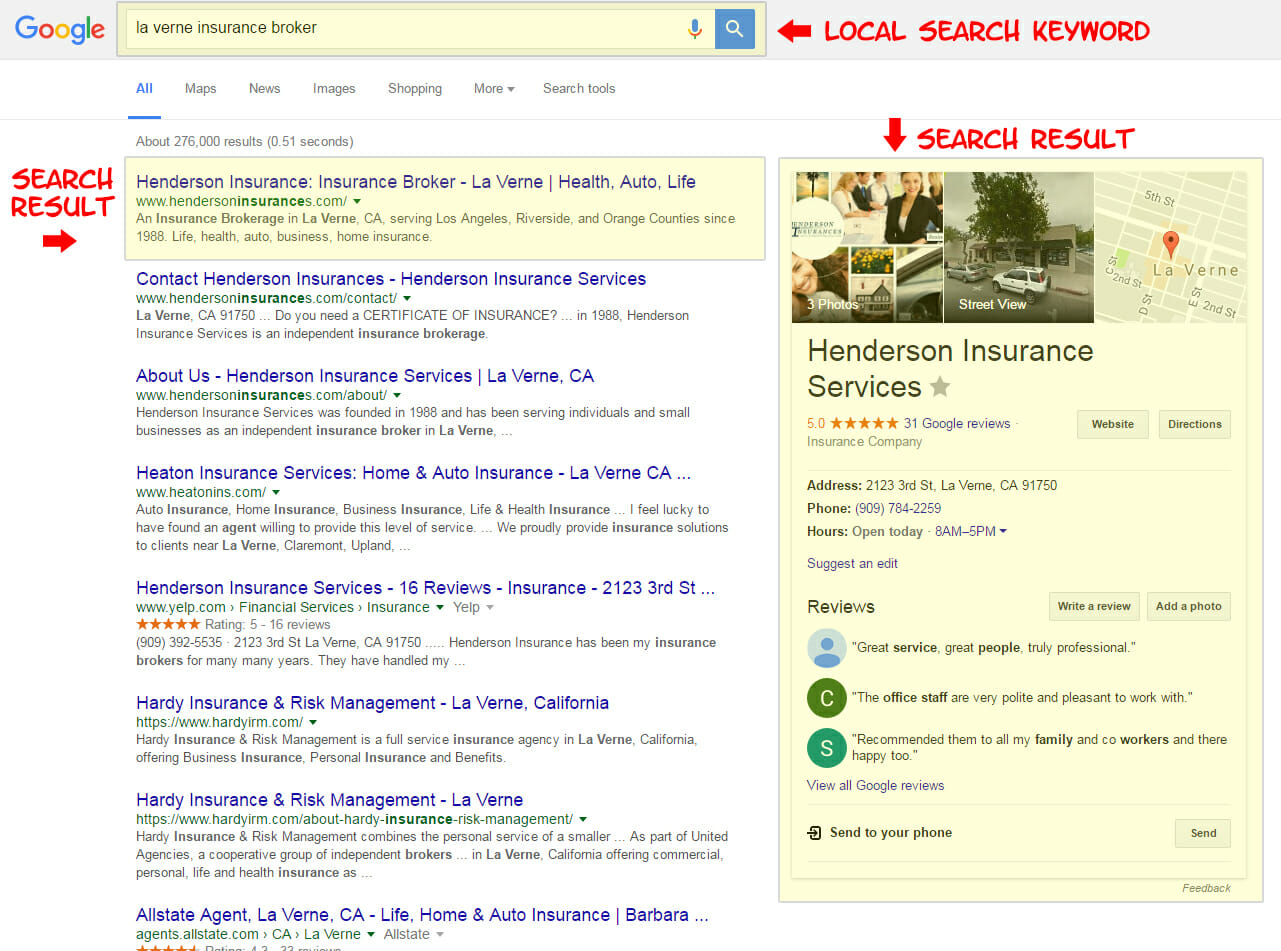 Case Study: Henderson Insurance Services
You can boil search engine optimization down to one word: local. Most people don't just search for a blanket term like "insurance broker." They look for things near them. We used our process to get Henderson Insurance to rank #1 for "La Verne insurance broker," among many other high-ranking key phrases.
You'll notice that anyone who searches for that phrase also sees a handy panel showing Henderson's address, phone number and (stellar) customer reviews. Lemonade Stand takes care of sending this information to search engines for you, so it's easier than ever for potential customers to find you online.
Execution
Our Search Engine Optimization experts devise the best way to build an online presence and add worth to your website in ways that boost your rankings and improve user experience.
We audit each site with a 200+ point checklist that gets to the root of your problem. Instead of trying to "trick Google" by jamming 300 meaningless keywords into your site, we focus on important things like page speed, link building, site architecture, social signals and maps and directory optimization.
Once we've analyzed your website, we put together an actionable plan to help build your online presence and increase your rankings on Google, Yahoo and Bing. We then track and analyze your campaign's performance and provide weekly, monthly, and/or on-demand reporting to help you measure your rankings, site performance and more.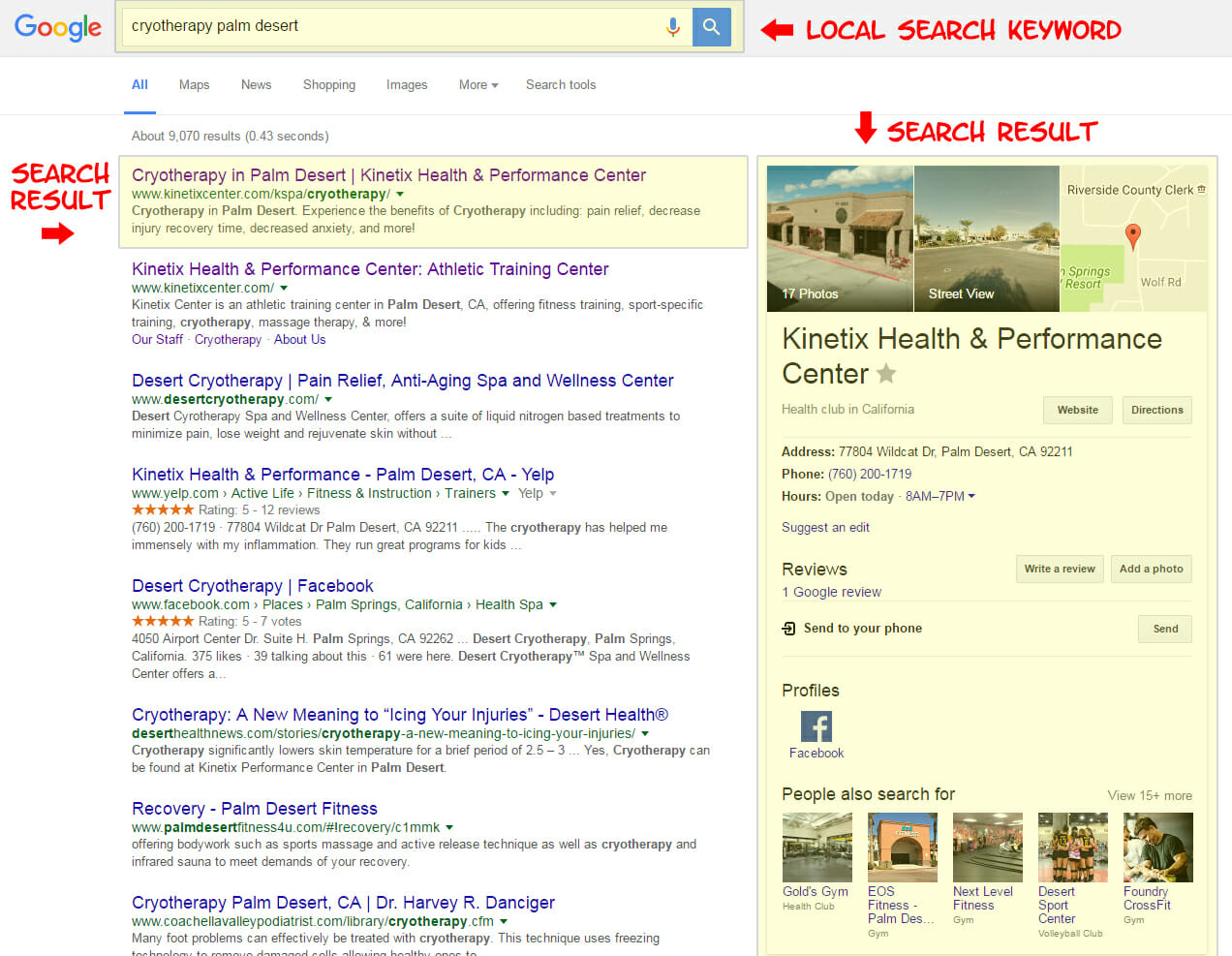 Case Study: Kinetix Center
Search engines take a lot more than keywords into account. They prioritize sites that look good across all devices, for example. And links from other well-known sites can make yours more prevalent on Google and Bing.
Lemonade Stand is a full-service marketing agency. That means we can design your website, improve your search rankings and handle things like social media promotions. Partnering with our experienced team can drastically improve your business.
No Contracts
We believe in playing the long game: Building your website's online presence into something that will engage your customers and benefit your business forever. We prosper when you prosper, and we prefer long-term partnerships with clients.
We don't do lengthy contracts. In fact, we don't do contracts at all. We fight to earn your business every month by constantly updating, adjusting and building your online presence. So if you're ready to grow together, contact us for a quote today.