Internet Marketing For Home Service Companies
We help plumbing, HVAC, electrical, solar, and more home services companies around the nation with transparent online marketing services & real, measurable results. You'll always know what we're doing for you and be able to measure the effectiveness.
Get A Quote
Read Our Founder's Story
No Contracts.
Transparent services. Measurable results. Insanely fast support.
Every month, your dedicated account manager will let you know exactly what the Lemonade Stand Team is doing to help improve your online presence and drive new customers to your business. We're so confident that you'll love our Full-Service Internet Marketing that we have no contracts — we fight to earn your business every single month.
Read About Our
Background In Home Services
Find out how our CEO was able to succeed in working with home services companies.
Hey… I'm Greg.
I'm the the Founder of Lemonade Stand and I wanted to share a quick story with you about a home services company we worked with toward the beginning of my career in internet marketing.
The story begins with a marketing director for a company called RighTime Home Services (which you can find out more about in a case study below on this page).
That marketing director reached out to us one day and asked for a meeting about their web and internet presence.
We scheduled the meeting and I headed over to their offices across town. I could tell that this was a legit company. The lobby was filled with service and community awards. Their accolades literally lined the walls.
When we began with the meeting, it became apparent that their online presence was in bad shape. They told me of working with unreliable web designers and inexperienced internet marketing people.
They had wrong phone numbers, addresses, and directory listings all over the internet. Their website was breaking constantly and their web developer was trying to hold their website hostage if they wanted to move.
They needed a reliable partner…
In Walked The Founder…
As the marketing director and I were talking, in walked the founder and CEO of the company. His name was George.
When George walked in, I could immediately tell that he was sick and tired of dealing with web developers and home services marketing people. He had become so obviously disillusioned by the drama he had been through with his previous digital marketing agency.
George and I shook hands, and he immediately got down to business. No small talk.
"What is going to make you any different than all of the other marketing companies I've dealt with in the past?" he asked gruffly.
I was sort of taken back.
I thought for a second about all our Google Certifications, our systems and processes, and our confidence in our own internet marketing abilities. But I said none of that.
Two words came out of my mouth: Customer Service.
Because We Actually Care…
I explained to George that it is our culture of care and customer service that make us different. I explained that most of the internet marketing companies we've gone up against are really good at selling people on stuff and making promises that they can't fulfill.
They sell you and then forget about you. We've seen it over and over again.
I thought I was dead after giving that answer!
Why was that my strongest pitch to this legitimate home services CEO? "Customer service wasn't going to fix their web presence and generate leads…" I thought to myself.
Surprisingly, George nodded his head, stood up, shook my hand, and gave his marketing director the go ahead.
When I walked out of the meeting, I once again passed by the lobby of awards. Interestingly enough, those awards were based on high marks in customer service.
I knew then why we got the deal.
The Result…
Our customer service is what drove us to go above and beyond for them. Our customer service gave them someone to call, in the U.S. that would answer in one ring. Our customer service is what gave them an answer to any emails and tickets within 10 minutes or less.
Our customer service combined with our commitment to being the best at what we do drove millions of dollars worth of leads.
And it was our customer service that allowed RighTime to pick up the phone and frantically call us during some summer months and tell us to "turn off the faucet" of leads because all their trucks were booked. They had too many leads!
All of these things led to massive deca-million dollar growth for RighTime Home Services until they were finally acquired by a national home services company for an undisclosed ridiculous amount of money.
Five years later, we're still their trusted home services marketing provider. Our internet marketing skills were important. Our customer service was more important.
How We Can Help You…
Give us a call or fill out this form if you'd like to know more about the Home Services marketing program we've developed specifically for a company like yours.
For less than you'd pay for a yellow pages ad, or directory listing, or a part-time staffer that knows nothing about marketing a home services company, we can begin generating passive leads and improving your online presence for long-term dividends.

Home Services Marketing Case Study
See what we've done for other standout Home Services Providers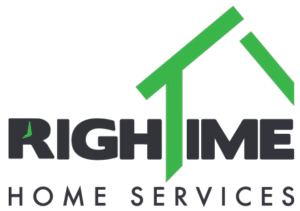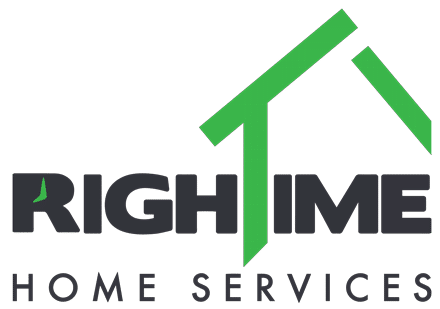 RighTime Home Services
Discover how we delivered unparalleled transparency and full-service digital marketing support to one of the nation's largest home services companies and drove marketing costs down by over 70%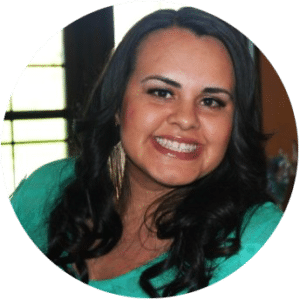 "Hands down the VERY BEST internet marketing service specialists out there! I have worked hand in hand with Lemonade Stand for our organization, RighTime Home Services, for over a year now and let me just say, we have been more than pleased with the level of results they have achieved for us! We have tried other companies but none have compared to the level of service we have received."
– Melissa Cisneros, RighTime Home Services
See More Reviews
Want to See Something Cool?
Hit one of the buttons below to discover just how insanely fast our support is.
Get a Quote
(951) 900-4925