Paid Search Advertising
(Google Ads + Bing Ads)
We make sure you show up when your target clients
and customers are searching for you.
Get a Quote
Call us (951) 900-4925
We run PPC differently. Here's how:
We don't waste your budget. We start by spending the least amount of your money as possible to establish ROI and then go up from there.
78% of PPC budgets are wasted because of a lack of knowledge or neglect. We have experts who won't waste your money.
Only 10% of PPC campaigns are optimized regularly. We dedicate a team to optimize your account regularly.
Most agencies don't tell you how much they're allocating to actual ad spend and how much they're putting in their pocket. We charge a management fee, you pay Google/Bing directly, and you have full control of your budget. Then you don't get short changed on ad spend. 
Learn More
We give you a real time dashboard for visibility into performance and ad spend.
Paid search or PPC, is one of the fastest ways to start generating leads immediately for your business while you wait for other longer-term online marketing strategies to kick in such as SEO, content marketing, and other word of mouth strategies.
We almost always suggest starting a marketing campaign with Paid Search in order to gather data and start getting some lead flow.
Here Are Some Example of Landing Pages We've Built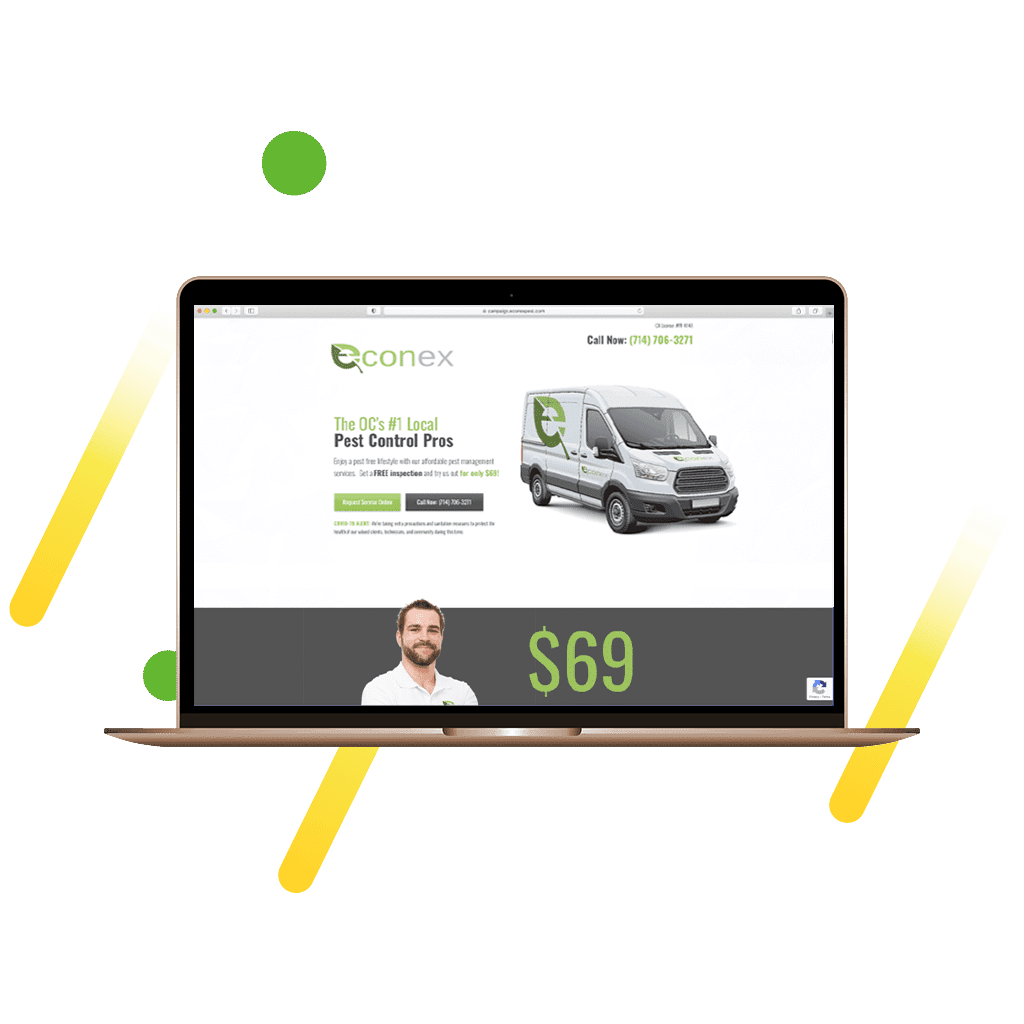 We are full service
We can run effective Paid Search Campaigns while also handling all of the design and creative. Our CRO (Conversion Rate Optimization) team will then ensure that you're generating leads for the money you're spending.
Get a Quote
Want to See Something Cool?
Hit one of the buttons below to discover just how insanely fast our support is.
Get a Quote
(951) 900-4925